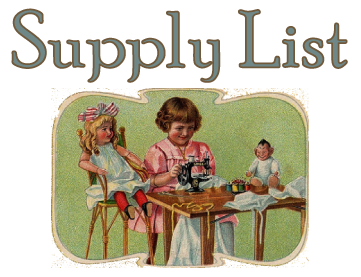 Basic Equipment Includes:
Iron & shared ironing board; padded ironing mat or large bath towel for ironing surface
Sharp small scissors for cutting fabric
Rotary cutting mat, ruler & pins
Freezer Paper & pencil to trace pattern unless pattern is printed on freezer paper
Pattern and fabric requirement for pattern
Choice of either Bear Thread Applique Sheet, Parchment Paper, or use release paper on back of fusible
Havel's Seam Ripper - teacher has samples to try, and Havel's Seam Rippers for sale.
(Please do not bring Heat and Bond fusible for a workshop.)
Suggested Pattern: Enchanted Emerald Aisle

Pattern includes 3 freezer paper patterns.
Fabric for Enchanted Emerald Aisle
1 yd navy batik
1 yd green batik
1 5/8 yd fusible (12" width)
44" X 15" Backing
44" X 15" Batting
Please call or email me if you have questions. (785-246-0711) Email: Linda@quiltingamongfriends.com